---
2014-06-24, Tuesday
It's a store opening.
sputnyc presents the launch of NYCNAK on nycnak.com
Bronx, NY - USA
NYCNAK

The biggest interweb mall on the super highway.



at

rider

208 rider avenue



Visuals by

clinyc



Beverages by

The Bronx Beer Hall



Music by

Bandamous

Summer Malice

Tramponaline



Doors at 8:00pm.



subway ~ 4, 5, 6 trains to 138th Street

(first stop in the Bronx, one stop after 125th Street)

lots and lots of easy, free parking



free admission

all ages



Get your NYCNAK on.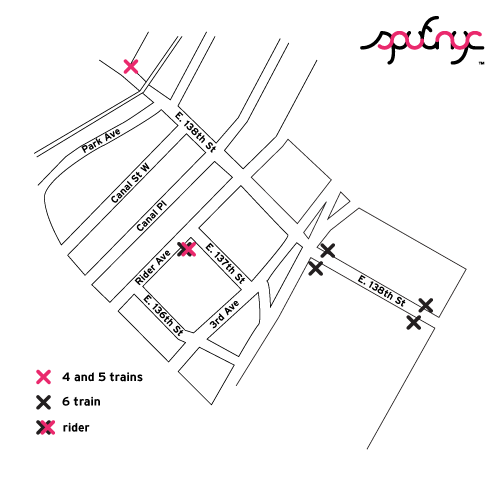 Bandamous

vocals - Oliver Shearer

keys and guitar - David Macleod

guitar - Miguel Patriota

bass - Jonathan McIntosh

drums - Stewart Laufer



Summer Malice

vocals - Gabrielle Archer

vocals - Chanez Baali

vocals - Katharine Chaffee

vocals - Jessica Shearer



Tramponaline

vocals - Chanez Baali

keys - Jessica Shearer

guitar - Miguel Patriota

bass - Olivier Lauzon

percussion - Oliver Shearer

drums - Philip Shearer




DISCLAIMER: You are invited to a launch party, but as with any good time, certain provisions apply. sputnyc will not be held responsible for injury resulting from excessive or dangerous behavior on the part of guests. You agree to indemnify your hosts of responsibility for all of your actions and any consequences resulting therefrom, and are solely liable and legally responsible for your conduct.
EVENT INSPIRATION PIECES

artist: Jonathan McIntosh
http://www.youtube.com/watch?v=MDqfJyqHV-g
http://www.dailymotion.com/cynematico#video=xpeqw5


artist: Stewart Laufer, Jonathan McIntosh, Marc Perraud
http://www.youtube.com/watch?v=278QaDrmFOM
http://www.dailymotion.com/cynematico#video=xpeqvj


artist: Tramponaline, Summer Malice
http://www.youtube.com/watch?v=rYQPAPXBRj8

EVENT PARTNERS
SOCIAL MEDIA
ORGANIZATION PARTNERS