---
2011-04-15, Friday
It's a benefit concert.
sputnyc and Lycee Francais de New York ~ 75th Anniversary
Manyc Records presents Tramponaline, Strip Darling, Bandamous live
New York, NY - USA
at the

Lycee Francais de New York aka LFNY

505 East 75th Street (between York Avenue and East River)

in the Auditorium



Music by

Tramponaline

Strip Darling

Bandamous



Visuals by

clinyc

communycate



Lights by

Gaspard Duroselle



hosted by the mystery guest



All ages expected and welcome!



Doors at 6:00pm,

Performances from 6:45pm to 9:00pm.



subway ~ 6 train to 77th Street

easy parking



USD 10



Any seat in the house is a good seat, but seating is limited.


Obtain your tickets as soon as possible:

~ from your friendly neighborhood sputnyc representative

~ by making a reservation at +1-212-439-3820

~ by calling +1-718-401-9401 to purchase tickets by credit card


Refer to the seating plan below to select your seat.


Tickets guarantee admission.



reservations are now closed.



The proceeds from the event will be donated to the LFNY Alumni Fund.



Get your records, tshirts, posters, pins, stickers at the inimitable NYCNAK store, the biggest interweb mall on the superhighway.



Be there or not.




SEATING PLAN
| row | | | | | | | | | | | | | | | | | | | | | | | | | |
| --- | --- | --- | --- | --- | --- | --- | --- | --- | --- | --- | --- | --- | --- | --- | --- | --- | --- | --- | --- | --- | --- | --- | --- | --- | --- |
| a | | | 23 | 22 | 21 | 20 | 19 | 18 | 17 | 16 | 15 | 14 | 13 | 12 | 11 | 10 | 9 | 8 | 7 | 6 | 5 | 4 | 3 | 2 | 1 |
| b | | 24 | 23 | 22 | 21 | 20 | 19 | 18 | 17 | 16 | 15 | 14 | 13 | 12 | 11 | 10 | 9 | 8 | 7 | 6 | 5 | 4 | 3 | 2 | 1 |
| c | 25 | 24 | 23 | 22 | 21 | 20 | 19 | 18 | 17 | 16 | 15 | 14 | 13 | 12 | 11 | 10 | 9 | 8 | 7 | 6 | 5 | 4 | 3 | 2 | 1 |
| d | | 24 | 23 | 22 | 21 | 20 | 19 | 18 | 17 | 16 | 15 | 14 | 13 | 12 | 11 | 10 | 9 | 8 | 7 | 6 | 5 | 4 | 3 | 2 | 1 |
| e | 25 | 24 | 23 | 22 | 21 | 20 | 19 | 18 | 17 | 16 | 15 | 14 | 13 | 12 | 11 | 10 | 9 | 8 | 7 | 6 | 5 | 4 | 3 | 2 | 1 |
| f | | 22 | 22 | 22 | 21 | 20 | 19 | 18 | 17 | 16 | 15 | 14 | 13 | 12 | 11 | 10 | 9 | 8 | 7 | 6 | 5 | 4 | 3 | 2 | 1 |
| g | 25 | 24 | 23 | 22 | 21 | 20 | 19 | 17 | 18 | 16 | 15 | 14 | 13 | 12 | 11 | 10 | 9 | 8 | 7 | 6 | 5 | 4 | 3 | 2 | 1 |
| h | | 24 | 23 | 22 | 21 | 20 | 19 | 18 | 17 | 16 | 15 | 14 | 13 | 12 | 11 | 10 | 9 | 8 | 7 | 6 | 5 | 4 | 3 | 2 | 1 |
| j | 25 | 24 | 23 | 22 | 21 | 20 | 19 | 18 | 17 | 16 | 15 | 14 | 13 | 12 | 11 | 10 | 9 | 8 | 7 | 6 | 5 | 4 | 3 | 2 | 1 |
| k | | 24 | 23 | 22 | 21 | 20 | 19 | 18 | 17 | 16 | 15 | 14 | 13 | 12 | 11 | 10 | 9 | 8 | 7 | 6 | 5 | 4 | 3 | 2 | 1 |
| l | | | | | 21 | 20 | 19 | 18 | 17 | 16 | 15 | 14 | | | | | | 8 | 7 | 6 | 5 | 4 | 3 | 2 | 1 |
| m | | | | | 21 | 20 | 19 | 18 | 17 | 16 | 15 | 14 | 13 | 12 | 11 | 10 | 9 | 8 | 7 | 6 | 5 | 4 | 3 | 2 | 1 |
| n | 25 | 24 | 23 | 22 | 21 | 20 | 19 | 18 | 17 | 16 | 15 | 14 | 13 | 12 | 11 | 10 | 9 | 8 | 7 | 6 | 5 | 4 | 3 | 2 | 1 |
| o | | 24 | 23 | 22 | 21 | 20 | 19 | 18 | 17 | 16 | 15 | 14 | 13 | 12 | 11 | 10 | 9 | 8 | 7 | 6 | 5 | 4 | 3 | 2 | 1 |
| p | 25 | 24 | 23 | 22 | 21 | 20 | 19 | 18 | 17 | 16 | 15 | 14 | 13 | 12 | 11 | 10 | 9 | 8 | 7 | 6 | 5 | 4 | 3 | 2 | 1 |
occupied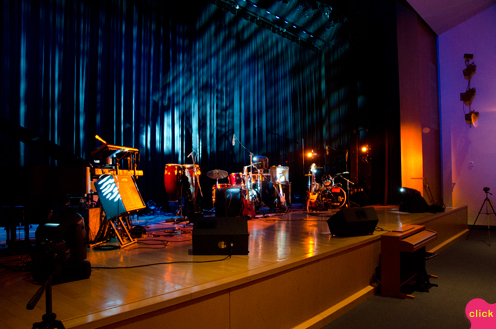 PARTY PHOTOS
Tramponaline

vocals - Chanez Baali

keys - Jessica Shearer

guitar - Miguel Patriota

bass - Olivier Lauzon

percussion - Oliver Shearer

drums - Philip Shearer



Strip Darling

keys and vocals - Jacque Ryal

guitar - Genni Yaniv

guitar - Shaheim Jackson

bass - Elektra Carras

drums - Dave Dawson



Bandamous

vocals - Oliver Shearer

keys and guitar - David Macleod

guitar - Miguel Patriota

bass - Jonathan McIntosh

drums - Stewart Laufer
EVENT INSPIRATION PIECES

artist: Elektra Carras
http://www.youtube.com/watch?v=03cXLSCouxA
http://www.dailymotion.com/sputnyc


artist: Sarah Poyet
http://www.youtube.com/watch?v=-C-YECPBN2Q
http://www.dailymotion.com/sputnyc

EVENT PARTNERS
SOCIAL MEDIA
ORGANIZATION PARTNERS