---
2009-12-31, Thursday
New Year's Eve 2010 Celebration
10th Anniversary Event ~
Bronx, NY - USA
It's a party ~
3 bands, 5 djs, visuals, and belly dancers

3 party rooms, a chimney, and the street garden to play in ~



at

Bruckner

1 Bruckner Boulevard (corner of 3rd Avenue)



Music by

Tramponaline ~ Strip Darling

Red Light ~ Flow

Fallen Gold ~ Bandamous



Dance by

belly dancers The Kali



Visuals by

clinyc

communycate



Lights by

Gaspard Duroselle



hosted by Perri Yaniv



Doors at 9,

Open bar 10-11,

4 dollar select drinks all nite,

The jungle juice,

Drink specials on the hour every hour,

Complimentary champagne.

Food served all nite.

Party 'til noon ~



subway ~ 6 train to 138th Street

(first stop in the Bronx, one stop after 125th Street)

lots and lots of easy, free parking



USD 40 until day of event

USD 50 at the door

You will be able to purchase advance tickets at the door of the venue until shortly before 9:00pm.

To purchase tickets by credit card, call our desirable attendants at +1-347-730-0552.
Digital box office hours are every day, 24 hours a day.

Tickets guarantee admission.


call +1-347-730-0552 for tickets.


Part of the evening's proceeds will be donated to New York Cares, New York city's leading volunteer organization.



Get your records, tshirts, posters, pins, stickers at the inimitable NYCNAK store, the biggest interweb mall on the superhighway.



Be here.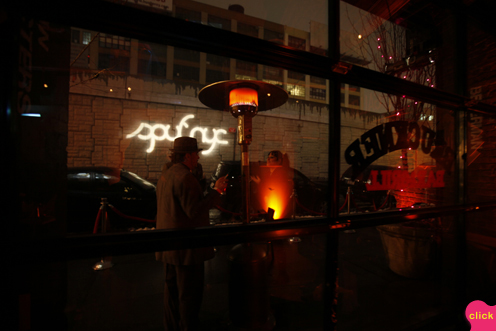 PARTY PHOTOS




Tramponaline

vocals - Chanez Baali

keys - Jessica Shearer

guitar - Miguel Patriota

bass - Olivier Lauzon

percussion - Oliver Shearer

drums - Philip Shearer



The Kali

Chrissi Mondrone

Erica Gross

Genevieve Monroig

Kristy Abbatiello

Tara Murphy

Tia Stefanski



Strip Darling

keys and vocals - Jacque Ryal

guitar - Genni Yaniv

guitar - Shaheim Jackson

bass - Elektra Carras

drums - Dave Dawson



Red Light

Barry Shaw

Eddie Rodriguez

Mousky

Rob Paterson



Fallen Gold

Chanez Baali

Gabrielle Archer

Jessica Shearer

Kate Chaffee

Sarah Poyet



Bandamous

vocals - Oliver Shearer

keys and guitar - David Macleod

guitar - Miguel Patriota

bass - Jonathan McIntosh

drums - Stewart Laufer
PARTY SPACE ~ DANCE FLOOR 1 ~ DEMO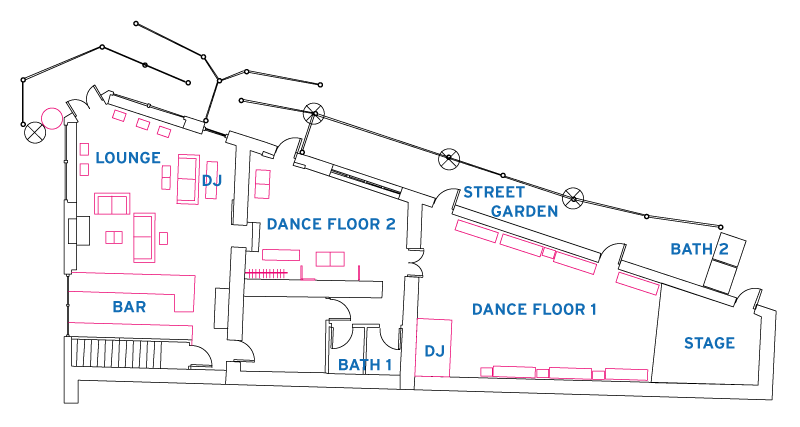 DISCLAIMER: You are invited to a NEW YEAR'S EVE CELEBRATION, but as with any good time, certain provisions apply. sputnyc will not be held responsible for injury resulting from excessive or dangerous behavior on the part of guests. You agree to indemnify your hosts of responsibility for all of your actions and any consequences resulting therefrom, and are solely liable and legally responsible for your conduct.
EVENT INSPIRATION PIECES

artist: Elektra Carras
http://www.youtube.com/watch?v=03cXLSCouxA
http://www.dailymotion.com/sputnyc


artist: Sarah Poyet
http://www.youtube.com/watch?v=-C-YECPBN2Q
http://www.dailymotion.com/sputnyc

EVENT PARTNERS ~ New Year's Eve 2010
SOCIAL MEDIA
ORGANIZATION PARTNERS