---
2007-12-31, Monday
New Year's Eve 2008 Celebration
Bronx, NY - USA
It's a party. A big party ~
Bruckner Bar and Grill
1 Bruckner Boulevard (corner of 3rd Avenue)


doors at 9:00pm
Festivities 'til you can't stand anymore.


3 party rooms, 4 bands, 3 djs, video projections everywhere, a chimney lounge, and the entire adjacent street to play in ~


Open bar on beer and wine. Complimentary champagne.

Food served all nite, so the party doesn't have to stop at any time.


music by

Tramponaline ~ Strip Darling
Rob Paterson ~ Multiple Mono
Flow ~ Bandamous


hosted by the mystery guest ~


Get your records, tshirts, posters, pins, stickers at the inimitable NYCNAK store, the biggest interweb mall on the superhighway.


subway ~ 4, 5, 6 to 138th Street (first stop in the Bronx, one stop after 125th Street)
lots and lots of easy, free parking


USD 40 for advance ticket
USD 60 by reserving on this page
USD 80 at door

You will be able to purchase advance tickets at the door of the venue until shortly before 9:00pm. Tickets guarantee admission.

The next best option is to reserve on this page.


Thank you.


Reservations are now closed.





concept by sputnyc ~ filming by Arnaud Stebe and editing by Olivier Lauzon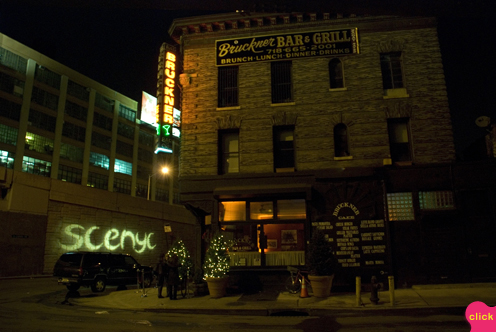 PARTY PHOTOS


Tramponaline

vocals - Chanez Baali
bass - Olivier Lauzon
keys - Jessica Shearer
drums - Philip Shearer


Strip Darling

piano and vocals - Jacque Ryal
guitar - Genni Yaniv
guitar - Shaheim Jackson
bass - Elektra Carras
drums - Philip Shearer
drums - Dave Dawson


Multiple Mono

guitar and vocals - Rob Paterson
bass and keys - Colin Kasprowicz


Bandamous

keys and guitar - David Macleod
bass - Jonathan McIntosh
drums - Stewart Laufer